Five early-career pain researchers are participating in the PRF-NAPS Correspondents program covering the 2022 North American Pain School, which took place 19-24 June in Montebello, Québec City, Canada. The Correspondents program is a unique science communication training program that provides participants with knowledge and skills needed to communicate science effectively to a wide range of pain researchers, patients, and the greater public. The Correspondents are conducting interviews with NAPS Visiting Faculty and Patient Partners, writing summaries of scientific lectures – and blogging, too! Take a look at their final blog posts reflecting on NAPS below.
See previous blog posts about this meeting
NAPS Blog Posts: Reflections
The Life Changing Magic of NAPS
A Week of Delicacies, Controversies, and Polenta
The Life Changing Magic of NAPS
Three weeks ago, a small group of people from all over the world gathered at Fairmont Le Château Montebello in Québec City, Canada, to talk about pain research. I was surprised how easy it was to find common ground with all of the attendees and how – in just five days – "strangers" became friends, mentors, role models, and/or employers!
Taking part in NAPS truly shifted my perspective. It was unlike any conference, research day, or training workshop that I've ever attended. So often you focus on the finished product, the extensive list of publications, the patents, and the successfully funded grants. At NAPS, I met individuals at each stage of these achievements.
Having the ability to practice yoga, share meals, listen to lectures, partake in interactive workshops, and even fall out of boats into whitewater rapids with professors, grant agency representatives, IASP staff, Patient Partners, and graduate students created an ideal environment to connect. It was in these formal and informal moments where the details and lessons were picked up from this diverse group of people.
NAPS uncovered my blind spots. It showed me the areas of research that I was not considering. It showed me the reality between what you read versus what is practiced in the clinic. For example, the 0-10 pain rating scale is barely used! It made me question what assumptions I make about the audience when communicating my research, and the importance of collaborative and interdisciplinary work.
As the 2022 NAPS ends, and the post-NAPS thoughts begin to fade, I am left with feelings of connection and appreciation. Connected to fellow NAPSters – the stories and conversations shared still bring a smile to my face. Appreciation for all attendees – that dropped everything in their day-to-day lives to share, learn, and teach – and for the founders and organizers who make the life-changing magic of NAPS possible.
Jessica Archibald is a PhD candidate at the University of British Columbia, Canada. You can follow her on Twitter – @ArchibaldJes.
It's been about three weeks since I returned from NAPS and back to my regular life in Iowa. I had such a great time and wish I was still there. Prior to reflecting on my experience, I must talk about our last day at NAPS and whitewater rafting.
I had been whitewater rafting before, but never on a river this intense. Everyone made it back safely, but I definitely suffered a bout of anxiety when I saw the boat with my primary investigator, Kathleen Sluka, tip over after the first big wave. I was rehearsing my speech to our lab explaining why Kathleen didn't return from Québec City when she surfaced with a smile on her face. Whitewater rafting was a huge thrill, and a little stressful, which only helped bring us NAPSters closer together. After the rafting trip, we had an amazing dinner with an awards ceremony and dancing – the perfect way to conclude NAPS.
Overall, NAPS exceeded my expectations in many ways. First, the educational content was phenomenal. We got to listen to lectures from world-class clinical and basic science researchers, and since the Visiting Faculty were present all week, we were able to continue our conversations afterward. Next, I was blown away by the other trainees and early-career researchers. We had a great collection of students from around the globe, and I was able to form so many connections. Returning to my lab in Iowa, I feel energized.
Lastly, I really enjoyed the accommodations at Fairmont Le Château Montebello, a beautiful resort just outside of Montreal. It was the perfect setting for our small conference. There were so many things to do during our breaks, like swim, play tennis, or even relax in the hot tub. The food was great, and they kept the caffeine coming throughout the day. NAPS was an incredible experience, and I would love to be able to return someday – maybe as a Visiting Faculty member!
Joseph Lesnak, DPT, is a PhD candidate at the University of Iowa, US. You can follow him on Twitter – @LesnakJoe.
The 2022 North American Pain School has come to an end: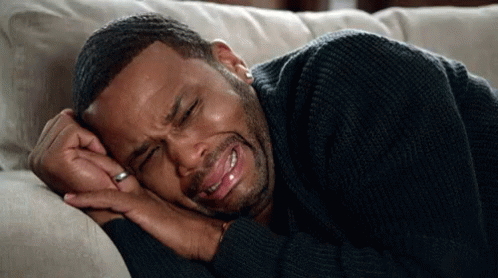 So, why should you apply to NAPS next year? Here's my rundown – from A to Z:
A – Awesome experience.
B – Bonfire, with s'mores!
C – Château Montebello is an amazing location and offers a true Canadian experience.
D – Debates, especially ours focused on this year's theme, "Controversies in Pain".
E – Exhilarating.
F – Food. A buffet breakfast and three course meals for lunch and dinner. Need I say more?
G – Graduation Day, filled with dancing.
H – Heartfelt conversations.
I – Icebreaker games and learning fun facts about everyone.
J – Jumpstarting future collaborations.
K – Kaleidoscope program. No two days are alike.
L – Lifelong friendships – from my roommate, Aidan Cashin (@aidancashin), to my fellow NAPSters – it was pleasure getting to meet and learn from you all.
M – Mentorship for personal and career development.
N – NAPS' PRF Correspondents program. Learning to write/talk about your research to any audience. Check out my blog post from Day 3 at NAPS.
O – Organized. Erwan Leclair (@ErwanQprn) and Iulia Tufa (@IuliaTufa) are a powerhouse team, coordinating every activity and keeping everyone on schedule.
P – Patient Partners. Speaking with Virginia McIntyre (@Virginia_McI) and Jodi Borenstein (@JodiLB1969) fueled my passion for pain research.
Q – Quality over quantity for the time spent together.
R – Rafting with Propulsion Rafting. The thrill of it all.
S – Student presentations. From bench-to-bedside (and back!).
T – Topic lunches. How to have difficult conversations with scientific colleagues? How has COVID-19 affected chronic pain and its treatment and study? These were the conversations I was lucky to be involved in.
U – Unforgettable and uplifting experience.
V – Visiting Faculty. Learning from leaders in the field of pain research.
W – Workshops on entrepreneurship in science, breaking barriers, mentoring, and much more!
X – Xenial people.
Y – Yoga with Ondine. Each day felt like a fresh start, with peace in our minds and hearts.
Z – Zero negatives about this experience. Period.
To my fellow 2022 NAPSters, I can't wait to see what the future holds for us. The last day of NAPS was not a "goodbye," but a "'til we meet again."
"Hey Google. Play 'See You Again' by Wiz Khalifa, ft. Charlie Puth."
Don Daniel Ocay is a PhD candidate at McGill University, Montreal, Canada. You can follow him on Twitter – @DonOcay.
A Week of Delicacies, Controversies, and Polenta
I write this from my office back in England, staring at a split screen with my "Matrix-looking" R code and thesis draft in the background. Life since NAPS has gone on, but my experience has left a much greater impact than I could have ever imagined. My week started off jet-lagged, but this didn't matter, since I was greeted by three new friends at the airport and had my "iced-capp from Timmy's" in hand. We survived the quickest taxi ride of my life together, and for that reason, I think we're bonded forever.
Before I talk more about how incredible my new friends are, I want to reflect on the week. NAPS was one of the first in-person academic events I had attended since the pandemic started, and it was everything I'd hoped it would be and more. I was challenged to consider new ideas, and thanks to Jeff Mogil, imagine a world where academic publishing was stripped of impact factors and high publishing fees. Christine Chambers talked about gender and tackling unconscious bias in our careers. While I relish any opportunity to speak about the ways biases form, I was pleasantly surprised to learn that a lot of NAPSters are also great actors.
One of my highlights from NAPS was having Patient Partners – Virginia and Jodi. They shared with us their lived experiences with chronic pain, challenged us to consider the patient perspective in our own research, and were such a joy to speak with over our delicious three-course meals.
The scientific programming and opportunity to network at NAPS are unparalleled. For that, I'd like to thank the Executive Committee and Coordination Team for all their hard work to make this possible. Finally, I want to say how grateful I am to have met every one of the NAPSters. It was a pleasure to learn about your science, your interests, and try polenta for the first time.
NAPS was a week that I will cherish for the rest of my life. From the outside, it may seem like an academic program designed for career development. While that's partly true, it was the best "summer camp" for scientists I've ever been to. I'm looking forward to staying in touch and working in the future with the incredible researchers I met at NAPS.
Until the IASP 2022 World Congress on Pain in Toronto,
Danielle
Danielle Perro is a fourth-year PhD candidate at the University of Oxford, UK. You can follow her on Twitter – @dperro_wrh.
I am so proud to say that I am officially a graduate of the North American Pain School – Class of 2022! NAPS was an incredible experience. All of the fears I had about attending NAPS completely disappeared the moment I stepped foot at Fairmont Le Château Montebello. The pain research community comprises the most kind, passionate, and driven people. I made some lifelong friends in all kinds of disciplines, and now I'm looking forward to seeing them again at international pain conferences.
This experience was like no other, and I learned so much. The research talks were diverse and stimulating, and the workshops were fun and interactive. For the first time, I had the opportunity to talk and connect with Patient Partners, which opened my eyes to the reality of living with chronic pain. I also got to see what human pain testing entails, which made me critically think about the pain testing I perform on mice. Additionally, we engaged in skits on science communication and role-played topics related to handling unconscious gender bias – two important topics in which every scientist should become proficient. Lastly, I need to mention our whitewater rafting trip. It was my first time rafting, and I was pretty nervous, but I had a blast. My boat, which was composed of trainees and Visiting Faculty, worked together to tackle the rapids, and it was a great team-building activity.
NAPS brought together the future generation of pain researchers, an interdisciplinary group of people who are passionate and motivated to make discoveries and push the field of pain research forward. We engaged in meaningful conversations and discussed, "Controversies in Pain." We learned how to break barriers in research; perform better quality, reproducible, and rigorous science; and the importance of communication, starting with patients with lived experience.
Having the opportunity to document NAPS through blog posts and Twitter was an honor. I was even the fourth best #NAPainSchool Influencer! I hope my words encouraged other aspiring pain scientists and trainees to apply for this unforgettable opportunity so they can grow as scientists and members of the pain research community.
I'd like to thank Erwan Leclair and Iulia Tufa for taking care of all of us NAPSters and making sure everything ran as smooth as possible. I'd also like to thank Jeff Mogil and Christine Chambers, as well as the other Executive Committee members and the Visiting Faculty for making this experience truly one of a kind.
Feni Kadakia is a PhD student at the University of Cincinnati, Ohio, US. You can follow her on Twitter – @KadakiaFeni.
The 2022 PRF-NAPS Correspondents