Five early-career pain researchers are participating in the PRF-NAPS Correspondents program during the 2022 North American Pain School, taking place 19-24 June in Montebello, Québec City, Canada. The Correspondents program is a unique science communication training program that provides participants with knowledge and skills needed to communicate science effectively to a wide range of pain researchers, patients, and the greater public. The Correspondents will conduct interviews with NAPS Visiting Faculty and Patient Partners, write summaries of scientific lectures – and provide live blogging, too! Take a look at their first blog posts below.
After Two Years – IT'S FINALLY HAPPENING!
Controversy and White-Water Rafting: Hello NAPS!
Channeling My "Inner Sponge" Before NAPS
I love beginnings. The beginning of anything really – the first day of classes, the letter A, an unopened journal, a new book, a relationship, a season, or simply a new day. Aside from beginnings, what really makes my heart sing is talking about the brain and its function in processing stimuli, specifically painful stimuli.
Why does this fascinate me? I can't explain. So, here we are – a cohort of eager individuals on the brink of beginning the North American Pain School. I imagine there will be endless stimulating conversation with people who are just as passionate as I am, wanting to push the frontiers of knowledge.
What will be different at the end of these six days? Will this experience galvanize what we will pursue in our professional careers? Is anyone else slightly concerned about sharing a room with a stranger in your 30s? These are the questions going through my mind as I patiently wait to board my plane.
Not too long ago, I was on a plane heading to a conference like NAPS, but something happened midair. The plane's brakes malfunctioned, and we had to emergency land. When I got off that plane, everything felt different. A simple experience had changed my entire perspective. Perhaps experiences are not simple – they influence us, and in turn, we influence the world.
How will NAPS change you?
Stay tuned for my live NAPS updates on Twitter – @ArchibaldJes.
Jessica Archibald is a PhD candidate at the University of British Columbia, Canada.
As NAPS 2022 quickly approaches, I cannot help but think how much has changed since I was set to attend in 2020. I had applied to attend NAPS during the second year of my PhD training, and I was still settling into my research on musculoskeletal pain in Kathleen Sluka's laboratory (University of Iowa, US). I was excited by the potential to attend NAPS at that stage of my career because I would be exposed to scientific techniques that I was unfamiliar with. I was lucky enough to be granted a seat in the NAPS 2020 class; however, that meeting was canceled due to the pandemic.
I was disappointed. I thought I had missed out on a great scientific training opportunity. Luckily, NAPS was brought back, and two long years later, I am fortunate enough to be a part of NAPS 2022. This time my excitement to attend comes from a different source.
Due to the cancellation of most conferences over the last two years, I have felt isolated from the pain research community. Conferences and in-person meetings are such a great opportunity to meet researchers from other institutions and build connections with fellow graduate students. Two years of virtual conferences have made me feel siloed in my own musculoskeletal pain research bubble. My eagerness to attend NAPS 2022 stems from the ability to meet and interact with new people.
While I still expect to make progress from a scientific training standpoint, I am most excited about making lifelong connections with fellow pain researchers. I cannot wait to meet the current and future leaders in pain research and learn how they are advancing the field to help individuals suffering from chronic pain.
Joseph Lesnak, DPT, is a PhD candidate at the University of Iowa, US. You can follow him on Twitter – @LesnakJoe.
After Two Years – IT'S FINALLY HAPPENING!
1 March 2022 – getting that email titled, "NAPS 2022 is a go!" Oh, I was so excited!
"Hey Google. Play 'I'm So Excited' by the Pointer Sisters!"
I was one of the candidates selected for NAPS 2020, and we don't talk about what happened in 2020…. After two long years, the North American Pain School is back, back, back again!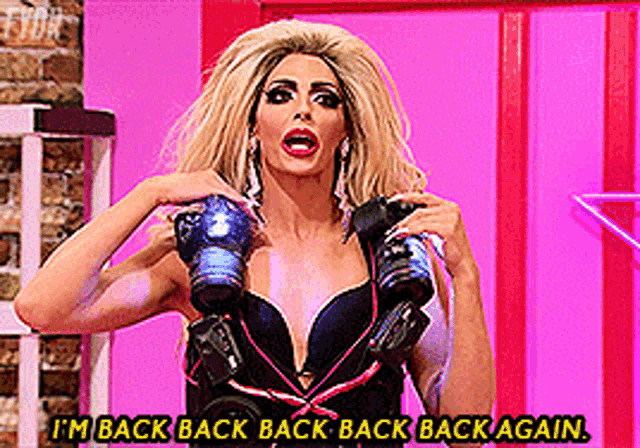 Am I excited? Nervous? Both? Many emotions are flowing through me as I prepare for six days filled with presentations and conversations on "Controversies in Pain Research," the theme for NAPS 2022. As a part of the PRF-NAPS Correspondents program, I am very excited to keep you updated on the different activities and discussions that occur through my blog posts and Twitter. However, I believe I'm more excited about seeing some familiar faces that I've only interacted with online during the past two years, and meeting new people in the field of pain research. What happens when you gather 29 ambitious and potential future leaders of pain research in one room? I guess I'll soon find out….
Be on the lookout on Twitter – @DonOcay – because this PhD candidate, "Did not come to play; I came to slay," using the hashtag #NAPainSchool. Did I also mention how excited I am?
"Hey Google. Play 'Let's Get It Started' by the Black Eyed Peas!"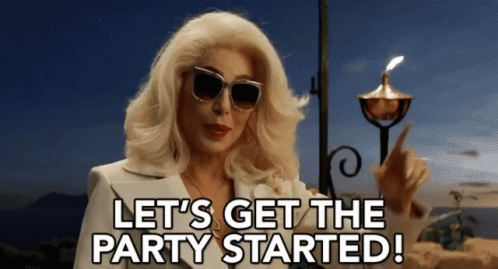 Don Daniel Ocay is a PhD candidate at McGill University, Montreal, Canada.
Controversy and White-Water Rafting: Hello NAPS!
When I started my PhD training nearly four years ago, I was determined to attend the North American Pain School. While I hadn't envisioned a pandemic between now and then, it's hard to believe that the time for NAPS has finally come. While I was fortunate enough to have been selected as one of the NAPSters heading to Québec next week, I've got mixed feelings. Am I excited to be in the company of some of the brightest minds in pain research for a week? Absolutely! Am I terrified of going white-water rafting (might I add, something I only learned about after acceptance)? You bet! Nonetheless, my overwhelming feeling of excitement trumps all water-induced fears.
As a Canadian studying abroad, I welcome any opportunity to stay connected to both the Canadian pain research scene and an "iced capp" (iced cappuccino) from Tim Hortons. At NAPS, I can't wait to discuss this year's theme of "Controversies in Pain." My research focuses on chronic pain in women, particularly pain associated with endometriosis. Specifically, I aim to better understand and characterize widespread/extra-pelvic pain in women living with chronic pain. Given the nuances in the field of endometriosis-related pain, you can imagine that I've got an affinity for discussing controversies in the pain field.
As a PRF-NAPS Correspondent, I will be writing a daily blog at NAPS about some of its key takeaways. Additionally, I'll be covering a lecture by Yoram Shir, MD (McGill University, Montreal, Canada), about best practices for "Interviewing and Diagnosing Pain Patients." Finally, I'll be putting my interviewing skills to work when I connect with Sean Mackey MD PhD (Stanford University, California, US – @DrSeanMackey), so watch this space!
If you have a Twitter account, you can follow my NAPS journey (white-water rafting updates included) – @dperro_wrh! While I may be jet-lagged, I can't wait for the week ahead.
Danielle Perro is a fourth-year PhD candidate at the University of Oxford, UK.
Channeling My "Inner Sponge" Before NAPS
When I was a second-year graduate student at the University of Cincinnati, Ohio, US, I was accepted to attend the 2020 North American Pain School. It's been two years, and NAPS is finally here! As I wrap up experiments in the lab, I have a few thoughts running through my mind:
1. I am so excited! I'm not sure what to expect, and NAPS is vastly different than any "regular" pain research conference. That's what I find most appealing! I'm looking forward to discussing controversies in pain research, meeting my peers, and making new connections. I've never been to Québec, but I'm hoping all that French I took in high school and college comes in handy.
2. I'm nervous. Imposter syndrome is no joke. I'm going to be in a room with a handful of experts in the pain field and I'm just a graduate student who is still trying to finish her first-author publication. It's hard to imagine what I'll add to the table, but I do know that I'm like a sponge – eager to soak up knowledge and learn from these experts as much as I can. While I am nervous, I do find comfort knowing that I'm probably not the only one who feels this way. Thankfully, there's yoga every morning, and I know that'll be a stress relief.
3. I'm looking forward to diving into my first science communication opportunity. NAPS will provide a lot of content, and the PRF-NAPS Correspondents program will offer the guidance, experience, and confidence I need to improve my writing.
I'm looking forward to seeing how much my writing and communication skills improve by the end of this. Follow along with me on Twitter – @KadakiaFeni, and check out our PRF Correspondents blog posts to stay up to date with NAPS!
Feni Kadakia is a PhD student at the University of Cincinnati, Ohio, US.